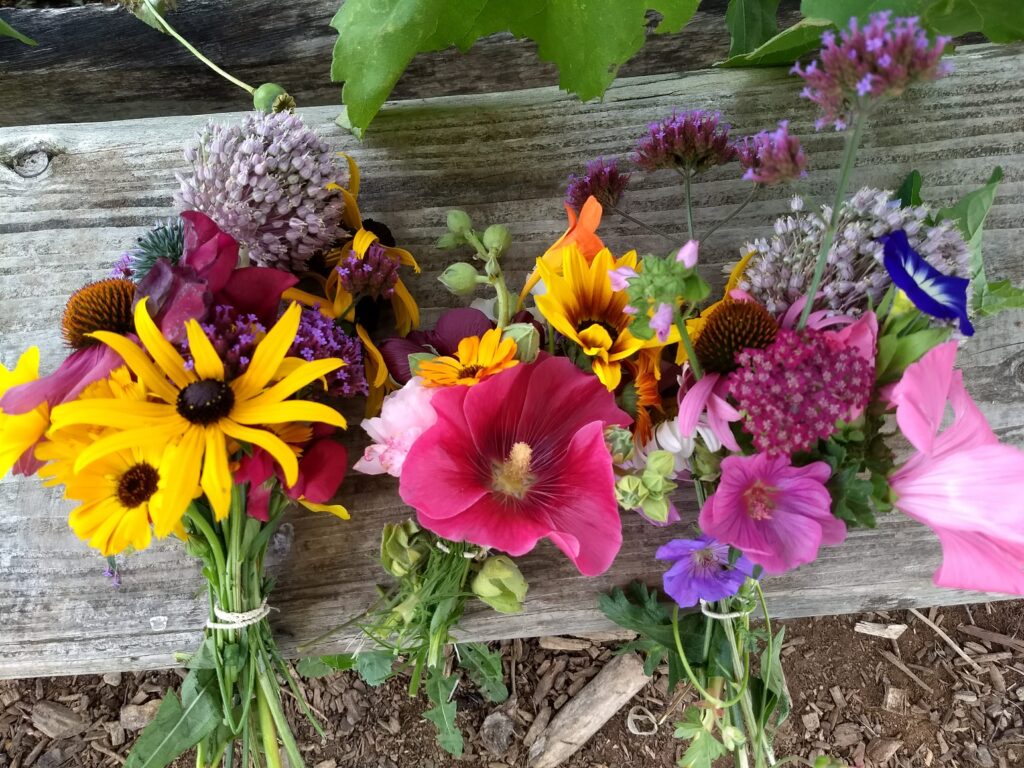 Come and enjoy the beautiful garden this autumn. These seasonal workshops combine practical plant craft skills with gentle nature connection.
Rose Hip Thurs 5th October 10am-1pm, In this workshop from the garden we'll harvest and use the abundant rose hips from the garden. We'll make a rose hip syrup, looking at different vegan and low sugar options. You'll learn how to process rose hips safely for a range of uses and we'll also make an equinox tea to provide an immune system boost as the season changes.
Plant dyes Thurs 12th October 10am-1pm In this workshop from the garden we'll have a look at the different colours you can extract from some of the flowers and plants in the garden and what you can grow easily or find around you. We'll look at different mordants and fabrics. We'll make a small swatch book for you to take away and there will be seeds from our dye plants to take away along with advice on how to grow them.
This is intended to be an exciting, playful introduction to the world of natural dyes, not for experienced dyers or those thinking of setting up to dye commercially!
Hawthorne Thurs 19th October 10am-1pm In this workshop we'll harvest hawthorn from the garden, using it to make a delicious (alcoholic) spiced hawthorn elixir for you to take away.
You'll learn about the beneficial uses of hawthorn and how to make a tinctures and glycerites from this beautiful plant. We'll also make an nourishing tea from the garden.
Over the three hours we'll do some gentle grounding exercises and there will be space to rest, journal and sketch and explore the garden.
Tickets are £25 per person per workshop. Booking is essential at https://bookwhen.com/foxholegarden